Blog
Here is where we share stories, insights, and training about Innovation and what's happening across the movement in this vital area.
Categories
What would you ask if you had a Coffee With God?
When Covid entered our lives and changed the world as we knew it, the Innovation team set out to foster a space where new ideas for the new world could be captured and grown. The "Idea Share Space: The New World" was born.
Out of this initiative came a concept called Coffee With God, a platform where you're invited to join the conversation through weekly devotional content, videos discussions on various topics, go deeper in your own journey and engage, of course, in conversation with God. It is designed to help you sit with God and understand the principles of living in the Kingdom.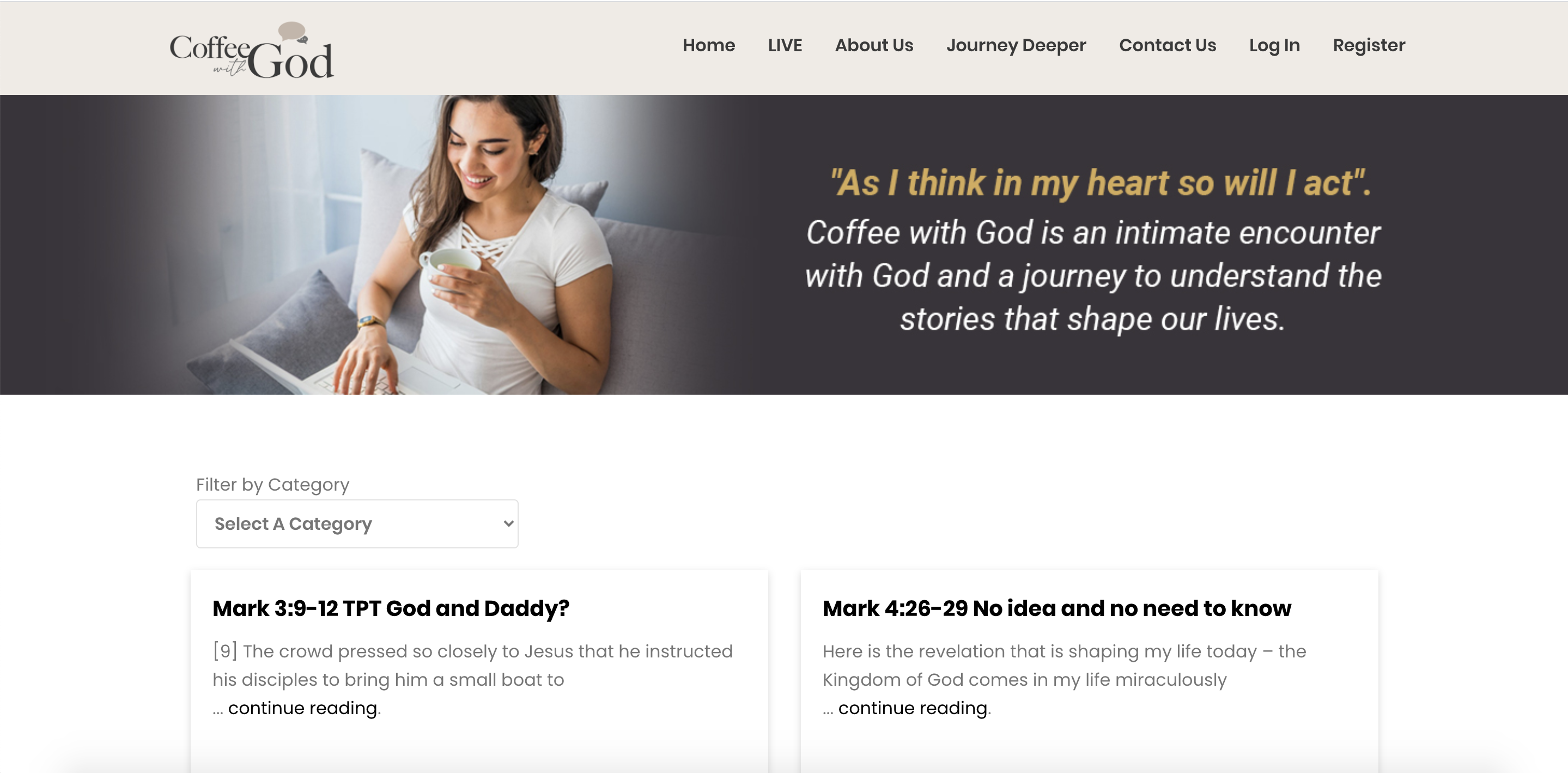 This platform is now available for everyone to participate in. There are two ways we encourage you to do this:
 As an opportunity to help facilitate your Kingdom life rhythm. Don't read them, 'Coffee with God' them (that means have a conversation with him over what is raised). They are designed to be read in a few minutes to allow time for you and God to chat.
As we know it is not always easy or appropriate to invite friends to our church gatherings, and people are much more open to receiving online shared resources from friends as they are easier and less confronting for them to engage with. So, Coffee with God is designed to be easily shared. As you read the weekly posts ask the Holy Spirit who you should share this devotional with or invite your friends to register and journey with them as you engage with the weekly posts.
We encourage you to take 2 minutes and register via www.coffeewithgod.com.au. Then every time a new post goes onto the site you will receive an email to invite you to engage.

This post was edited on Jul 13, 2020 by Neri Morris